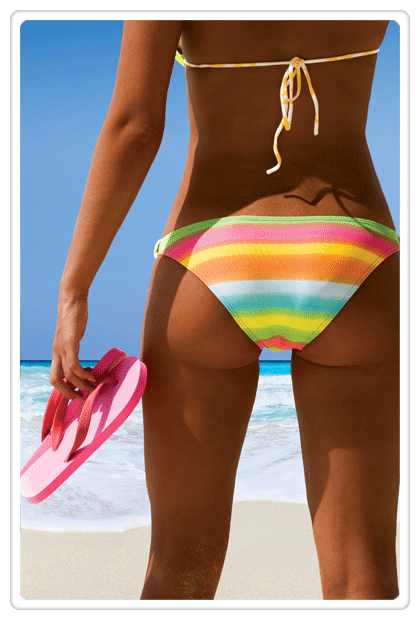 Body Treatments & Waxing
BODY TREATMENTS
Sweet Chocolate Wrap, 75 minutes, $95. Surrender your body for an all over chocolate indulgence! Heavenly chocolate scrub to smooth out your skin, followed by a hydrating anti-oxidant chocolate body.
M'lis Contour Detox Wrap, 90 minutes, $130. This all-natural body contouring wrap helps the process of cleansing the body of toxins stored around fat cells, skin and soft tissue. This wrap will help to tighten, resulting in smoother looking skin and inch loss.
Salt or Sugar Glow, 40 minutes, $60. Smooth the texture of your skin with this ultra exfoliating treatment. You will leave with smooth, moisturized skin.
Sweet Signature Wrap, 75 minutes, $95. Surrender yourself to a signature body wrap treatment. A delicious scrub down to smooth your skin. Then you will be wrapped up in a mud body mask to hydrate and tighten your skin. You will leave us feeling revitalized and moisturized!
Back Treatment, 45 minutes, $75. A great way to help clear your back from skin imperfections! A relaxing treatment, while at the same time doing a deep cleanse and exfoliation of the skin. Treatment includes extractions.
WAXING
Eyebrow Shaping - $20
Brow Tinting - $10
Lash Tinting -$15
Lip - $10
Chin - $12
Back/Chest - $50 & up
Full Arm - $35 • Half Arm -$25
Inside Nose - $10
Full Leg - $65 • Half Leg -$45
Express Bikini - $30 • French Bikini - $40 • Bikini Maintenance* - $35
Brazilian - $45 & up • Brazilian (first time) - $50
* Express Bikini wax is the removal of hair outside the panty line.
* French Bikini wax is the removal of the hair from the inner areas, yet leaving the hair on the labia. The inner derriere area is optional. A triangle or larger strip is then left in front and left nice and clean.
* Brazilian Bikini wax is the removal of all hair in the pubic areas! It's optional to leave a small strip or triangle. It is the #1 Requested Bikini Wax!
* Regular 3-4week appointments
What are the Benefits of a Body Wrap?
Body wraps that use algae, seaweed, mud or clay are detox treatments that help rid the body of toxins through metabolic stimulation. Body wraps using shea butter and rich lotions are hydrating treatments geared towards softening the skin.
The Benefits Of Massage
What exactly are the benefits of receiving massage or bodywork treatments? Useful for all of the conditions listed below and more, massage can:
• Alleviate low-back pain and improve range of motion.
• Assist with shorter, easier labor for expectant mothers and shorten maternity hospital stays.
• Enhance immunity by stimulating lymph flow—the body's natural defense system.
• Helps to stretch weak, tight, or atrophied muscles.
• Help athletes of any level prepare for, and recover from, strenuous workouts.
• Improve the condition of the body's largest organ—the skin.
• Increase joint flexibility.
• Lessen depression and anxiety.
• Promote tissue regeneration, reducing scar tissue and stretch marks.
• Pump oxygen and nutrients into tissues and vital organs, improving circulation.
• Reduce post-surgery adhesions and swelling.
• Reduce spasms and cramping.
• Relax and soften injured, tired, and overused muscles.
• Release endorphins — amino acids that work as the body's natural painkiller.